Description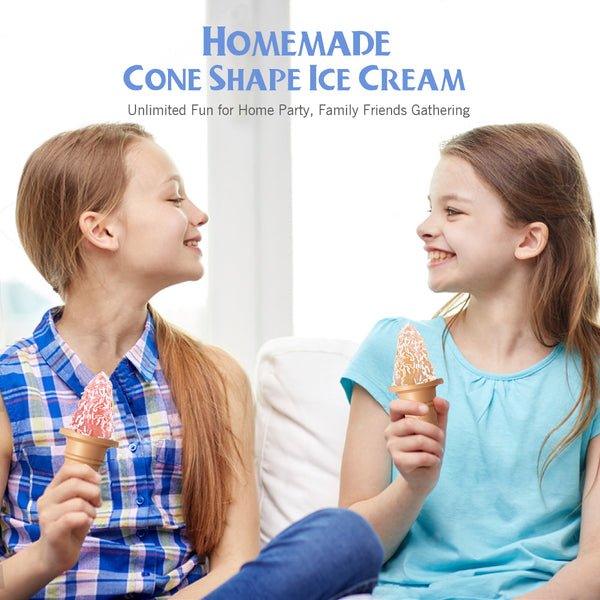 Create your own healthy ice cream-shaped pops with this ice cream mold!
Have fun with DIY ice cream by these ice cream pop molds!
The ice cream are the best match with hot summer!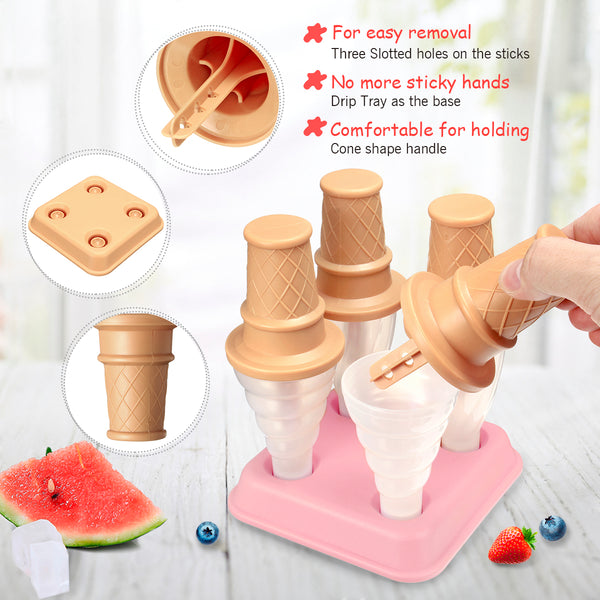 No More Sticky Hands
Each mold has an edge to keep the popsicle in the mold.
As long as you don't tilt the popsicle, the water will not stain your clothes.
How To Demold
Put a little water on the mold and waiting for the popsicle to melt a little bit that it can be easily removed.
Or take it out of the refrigerator for one minute and remove.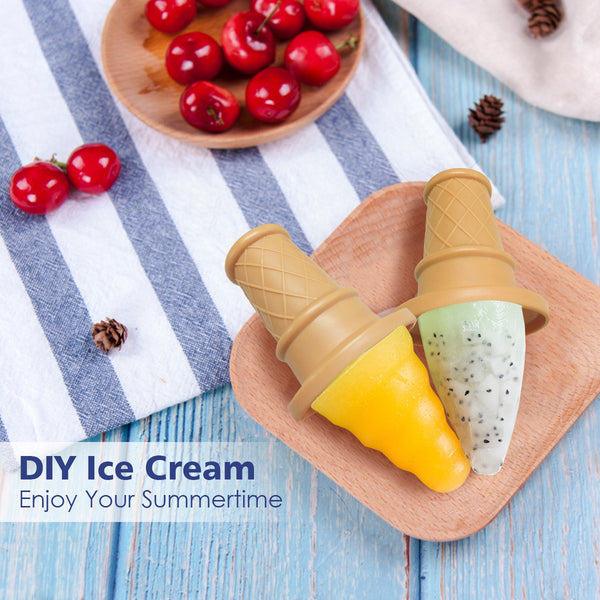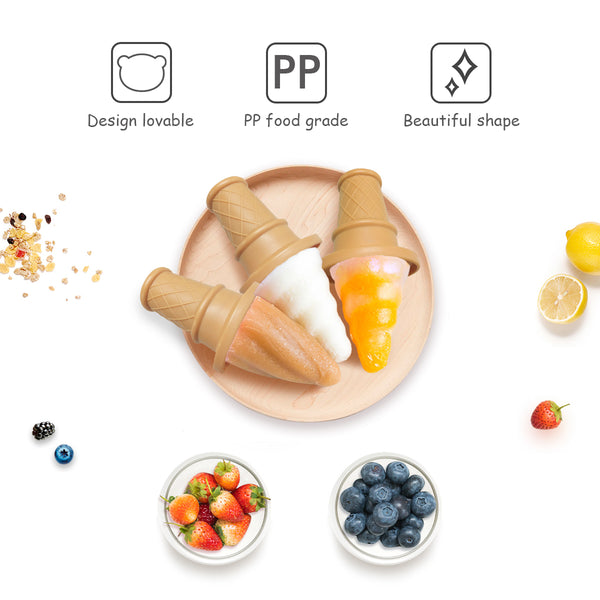 Reusable and Eco-friendly
Made of durable BPA free plastic and environmentally friendly and 100% safe. You can use them again and again in the freezer.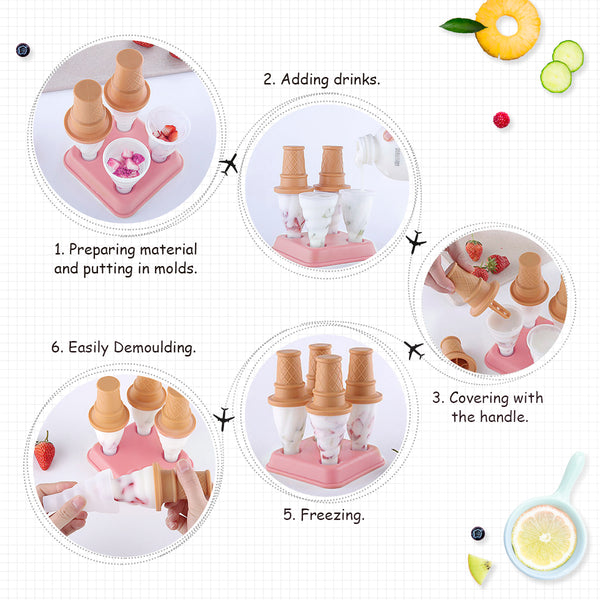 Easy to use
Just fill the top of mold with your favorite ice cream, juice, yogurt, mix or beverage, twist on the cone-shaped handle, then freeze and finish.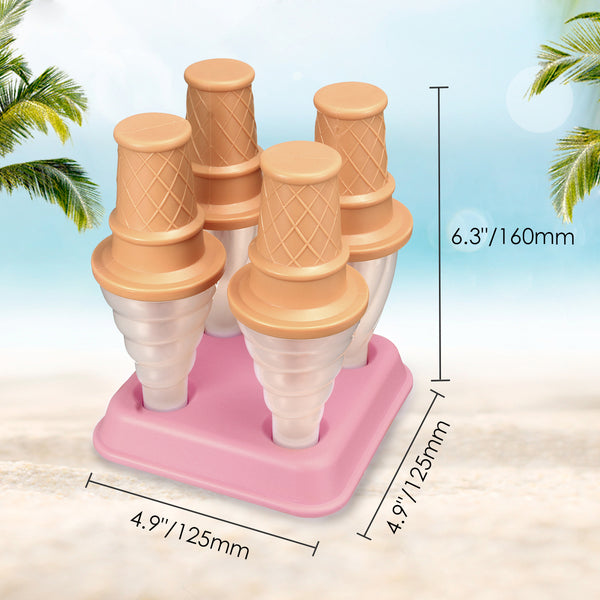 Package Included:
4 x Ice Cream Molds
1 x Tray